Edgenuity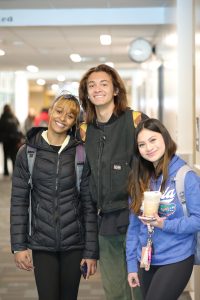 Northfield High School students are required to complete 24 units of specified study for graduation, along with other qualifications. For students preparing for AP exams and post-secondary readiness or deemed "off track," DPS offers an engaging curriculum through Edgenuity to help students meet the rigor of national and state standards. Edgenuity courses can be used for initial credit or credit recovery as well as content or concept recovery in order to ensure subject-area mastery.
Edgenuity
Login: Your student ID (id@dpsk12.net)
Password: Your six-digit birth date (mmddyy)
For questions about credit recovery, contact Teacher and Blended Learning Coordinator, Ms. Cami Jensen. Edgenuity questions should be directed to program specialist, Mr. Jyleo Buckmon.