Gifted & Talented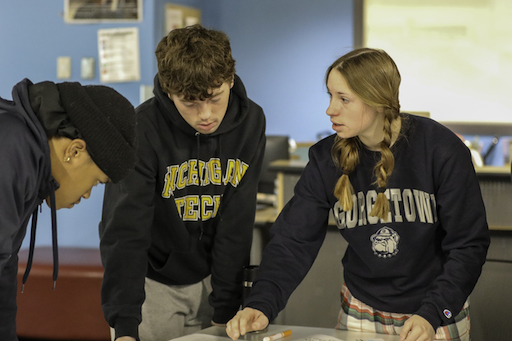 The vision and mission of Northfield's Gifted and Talented program is to foster a culture of contribution, where GT students build their capacity as IB learners and make exceptional contributions to our school and community.
GT students feel a sense of belonging at Northfield, where they are known, valued, and inspired to collaborate with all stakeholders in fostering a culture of contribution.
GT Committee
Our GT Committee members advise and support GT students and our teachers. Please reach out to one of them if you have any questions about GT at Northfield!
Jessica Rodriguez Bracey, Northfield High School Principal
Cami Jensen, Teacher, Blended Learning Coordinator; Main Point of Contact
Brad Tobin, IB Physic Teacher, GT Site Team Member
Angela Cannava, CTE Biomedical Sciences Teacher, GT Site Team Member
Nicholas Kresse-Bond, Counselor (10-12th grade, Alpha A-C), GT Site Team Member
Greg Muller, Special Education Teacher, GT Site Team Member
Bertie Fiz, GT Coordinator – District Support
Resources