Registration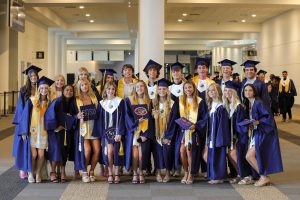 For the 2022-23 school year, our goal is for all registration to occur online as much as possible. If you already filled out your Annual Family Update/Early Bird Registration in May, you can scroll down to Step Three to pay your fees, beginning in mid-August.
If your student has been accepted to Northfield High School, please see below for registration instructions. If you would like your student to attend Northfield High School, please verify that they meet residency requirements by checking Denver Public Schools – you can enter your address to verify your neighborhood school. If we are your neighborhood school and you have chosen a different school and want to return to Northfield, you must complete a School Choice application. If Northfield is not your neighborhood school and you would like to be added to our waitlist, you may participate in Round 2 of choice through the School Choice website. Please do not attempt to complete any of the registration forms below for Northfield High School if you are not in our boundary or have not been accepted to our school through the School Choice process. If you have any questions, you may reach out to our Registrar, Edith Zapata, 720-423-8195.
Step One: Registration Forms
To begin registration, all families should fill complete Online Registration by logging into their DPS Parent Portal account, clicking "See all apps," selecting "Online Registration," then selecting "More" and then again "Online Registration." Check for an active account or create an account at myportal.dpsk12.org. You can log in anytime beginning 8 a.m., July 29 (or sooner, as it turns out!). If you have a residency verification form to submit, see below for links to those forms.
If you are unable to login to your Parent Portal account, you can download the registration forms in English or Spanish:
Registration Packet: English or Spanish/Espanol
You can print, fill out, scan and then email those back to our Registrar Edith Zapata. Or you can mail or bring in the completed packet to Northfield High School, 5400 Central Park Blvd., Denver, CO 80238
If you are not able to update in the Parent Portal and cannot print and return the forms linked above, please plan to come in on August 4 or 5, from 8 a.m. to noon, or 1:30 to 3:30 p.m.
If you have any more questions, you can call or email our staff, Edith Zapata, 720-423-8095, Ana Bustos-Soto, 720-423-8055, or Darlene Rosas, 720-423-8004 for more detailed information.
Step Two: Residency Forms
If you are new to DPS or if you have recently moved into the boundary neighborhood, you must also verify your residency to enroll at Northfield. You can use one of the following forms:
Step Three: Fees
Fee information will be available later in August on MySchoolBucks.com. Payment of fees is required to complete registration. Fees are required for textbooks, volunteer hours logging, plagiarism services, technology, the IB Program and other items.
Step Four: Health Forms
All DPS students must provide proof of immunization or a valid waiver. Students who require medication while on campus must also have medication forms completed by their health care provider. These health forms are available on DPS Nursing and Student Health.
Any students who need medications must complete the appropriate forms.
Step Five: Free & Reduced Lunch Application
It is important that ALL Northfield families complete the application for Free and Reduced Lunch, even if you don't think you qualify. If you do qualify, you will receive free or reduced lunch as well as discounted fees. In addition, the more students we can identify as qualifying, the more benefits we will be able to provide to the entire school. Please take a moment and complete your application.